Grand Covered Bazaar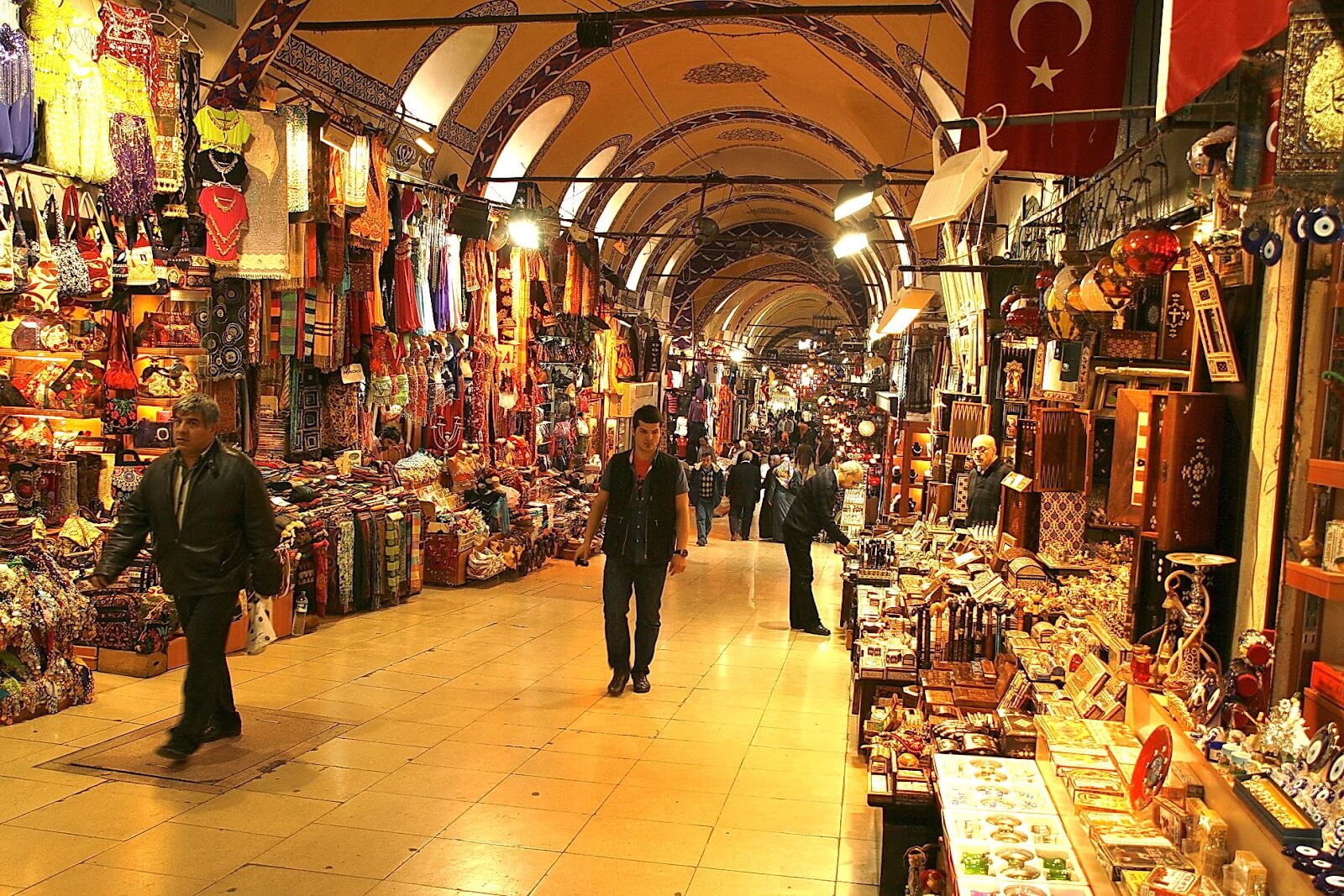 Commerce is an ancient economical system that enables establishment of legal and ethical foundations, strengthening of social ties, improving cultural relationships, trading values and technology as well as goods on safe and secure routes. Starting from the ages of antiquity until the discovery of the new continent and development of railroads, Silk Road was once the most important route of commerce, a statement of a continuous journey of human knowledge, philosophy, religion, art and architecture, mathematics, science and technology, which had an undeniable impact on the great civilizations of Yellow Rivers of China, Japan, Indus Valley of India, Egypt, Persia, Arabia, the Ottomans and finally the Romans .
Extending over 8,000 km, the Silk Road developed interconnected networks linking traders, merchants, pilgrims, monks, missionaries, soldiers, nomads, urban dwellers and intellectuals from East, South and Western Asia with the Mediterranean World, including North Africa and Europe for thousands of years. Similar to the plazas of the pre‐industrial European cities, bazaars were also housing the social, political, cultural and civic activities of people like forums or agoras of the ancient world, however, mainly due to the climatic factors and quality of the goods stored in, they are covered, or covered within time. Although there may be predesigned grid or crisscross exceptions, traditional Islamic bazaars are generally built in time, with expansions in relation to the organic pattern of the city and street layouts. No matter how or by whom, they were built, bazaars had always have connections to important and prestigious religious, governmental or public buildings, and defined the major streets of urban fabric, connecting two major entrances especially of the small cities.
Apart from being a space for shopping or socializing, bazaar organizations were formed according to hierarchically developing guild system where apprentice‐master relationship were forming the vertical line, while guilds of various artisans and craftsmen were forming the horizontal line in terms of locations of the manufacturers, merchants and such. In Turkish social system, covered bazaars are usually built as a part of a larger complex including, hamams, soup kitchens, and such as a source of revenue for mosques, religious or charitable trusts known as vakıfs, where the donated assets cannot be turned over to individuals or institutions. Bazaars of the eastern Islamic world are comparable to plazas in cities of pre‐industrial Europe, or to forum and agora in ancient Roman and Greek cities in terms of forming a place for social, political, cultural and civic activities of people, where one would also find similar facilities in contemporary shopping centres. The difference appears in the covered, enclosed structure of these bazaars, and in the geometric organization in which forums and agoras had centralized form, whereas bazaars were always designed in linear forms, owing mostly to the climatic, cultural and economic conditions of the region.