Beylerbeyi Palace 2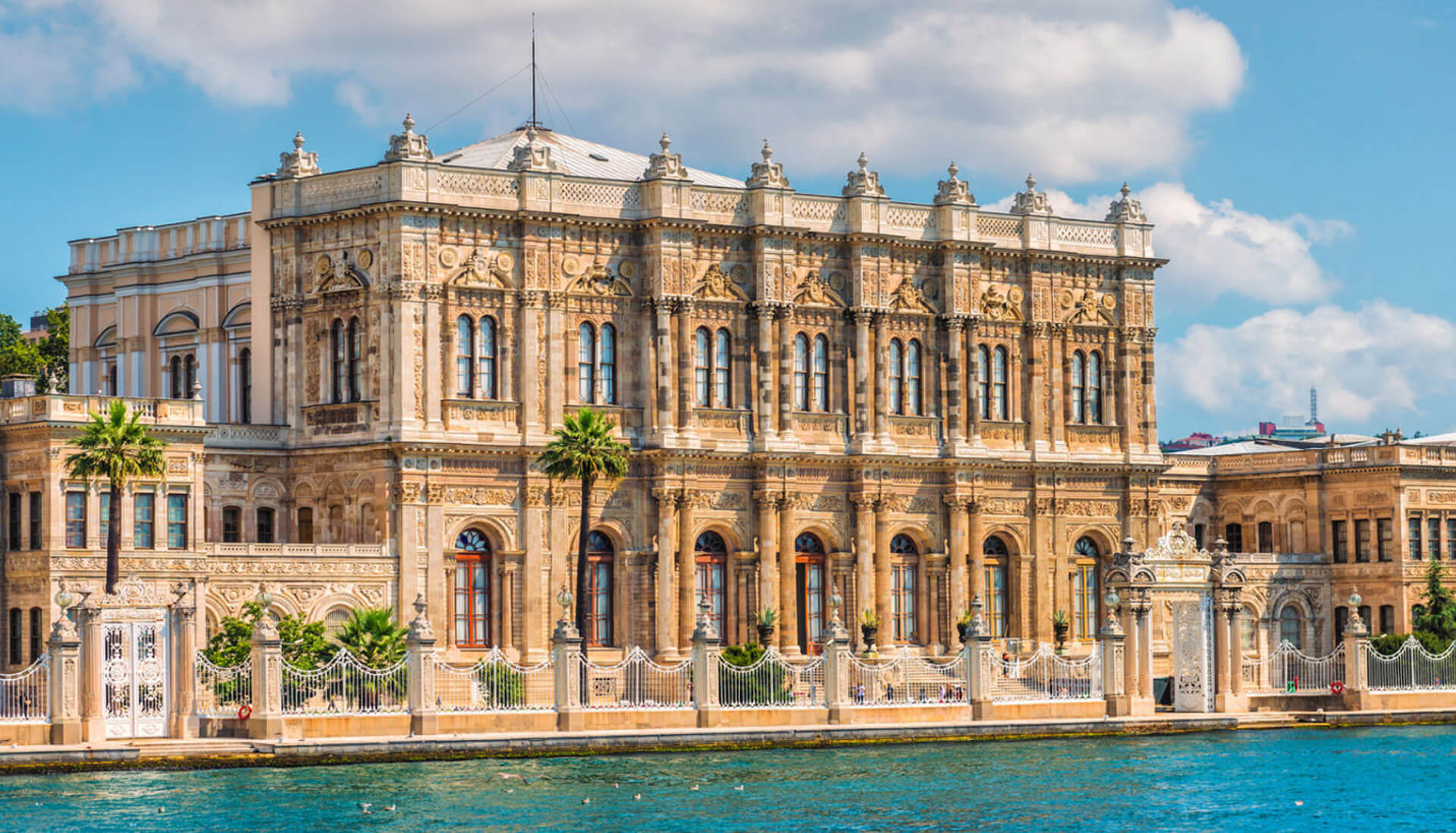 ADDITIONAL STRUCTURES AND SETHED GARDENS
Sea Mansions
The marinas were built in pairs, one belonging to Valide Sultan (Harem), the other Mabeyn; The pavilions are a view of the garden vaults. The mansions, one of the most interesting examples of the design of the new palace, are described in the documents by names referring to the originality of the design, such as the Tent Pavilions, Nevresm (new design, new model) Pavilions. The octagonal cover of the mansions is decorated with pictures of various animal figures.
Set Gardens
Beylerbeyi Palace is also an important work with its position in the landscape and is one of the distinguished examples of the coastal palace concept. The Beylerbeyi Palace, located in the town of Üsküdar near the Anatolian Bosphorus, is in a large garden. Beylerbeyi Palace garden is a garden with an architectural scheme around the palace; With a view of a rich woodland with a set garden behind and sets of trees extending behind the sets.
Marble (Serdâb) Pavilion
Marble Pavilion, Sultan II. Mahmud (1808-1839) period from the days of the mansions reached; This mansion, also known as the Serdâb Pavilion, is also known as Mahmud Köşkü. It has received this name because its facades are covered with marble. Serdâb took the name because it is in the state behind the pool, buried in the fourth set.
Yellow Pavilion
The Yellow Pavilion, located on the fourth set garden of the Beylerbeyi Palace, can be thought of as being used for resting purposes when taken into consideration with its area. It is on the fourth set in the north-east of the court house.
Has Ahır Mansion
A little further ahead of the Marble Pavilion, it is located on the last floors of the palace garden. The Ottomans have features that reflect the look of horse cult. At the entrance there are horses and other animal figures in the ceilings. The stables are composed of 20 sections on right-left. In the chandelier and other elements there are horse-heads and eyes-themed reliefs.